Our Services
Your Special Photos Are Your Special Stories…More Than Just A Photo!
Photo restoration art begins with repairing damages and restoring the photo back to its' original state, as much as possible. Photo restoration art is an additional service which includes personalized art and design services only for restored photos. Read More
Move the white slider to view the original photo and art work (before and after)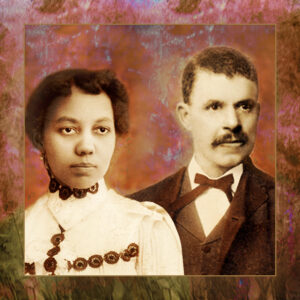 Collage/Composite Art
Collage and composite art are two different styles of art services. However, the two are very similar. Collage art is basically adding or replacing mostly people. Composite art is the art of adding other subject matters, such as trees, clouds, sunsets, the moon, birds, water, etc., to create a more interesting finished art piece.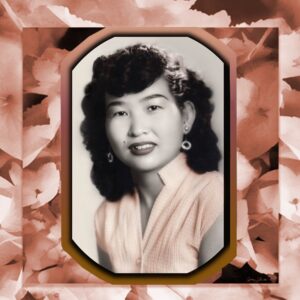 Border Art
Border art creates a new dimension of unique designs that adds creativity to a restored photo. This transformation adds a new element that helps create an artistic dynamic of creating art from a photo, that not only enhances your art, but it's an interesting experience of sharing your stories of special moments and precious memories through art.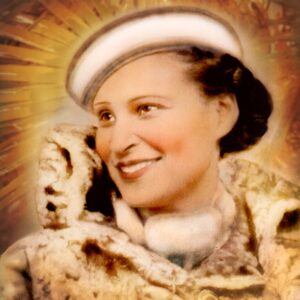 Background Art
Background art is created by removing the original background and replacing it with an artistic design to create a renewed and dynamic finished art piece. We offer two styles: traditional painterly background and image replacements such as skies, plants, tress and mountain sceneries, just to name a few. We offer a wide variety of background colors and selections.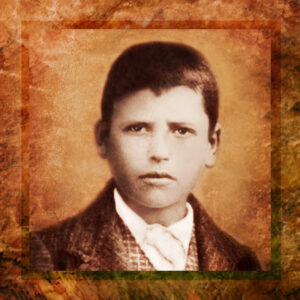 Acrylic Art Mounting
Acrylic art mounting begins with creating art for two or more layers of acrylic. Acrylic art, also called crystal art, captures the rich and vibrant colors with elegance. This style of mounting layers of art together, creates an elaborate finish, with a touch of class, ready to brighten up any artistic space. The bottom layer of acrylic appears as a frame, and is strategically designed to complement the entire work of art. It's truly a must see and a must have in your own art collection, whether you're a collector of exquisite art, or just in search for something uniquely different.
Our commission art services are best created from new, well-kept or undamaged photos. This type of art, created from your special photos, provides a new artistic experience for sharing your special memories that's captured in a photograph. Read More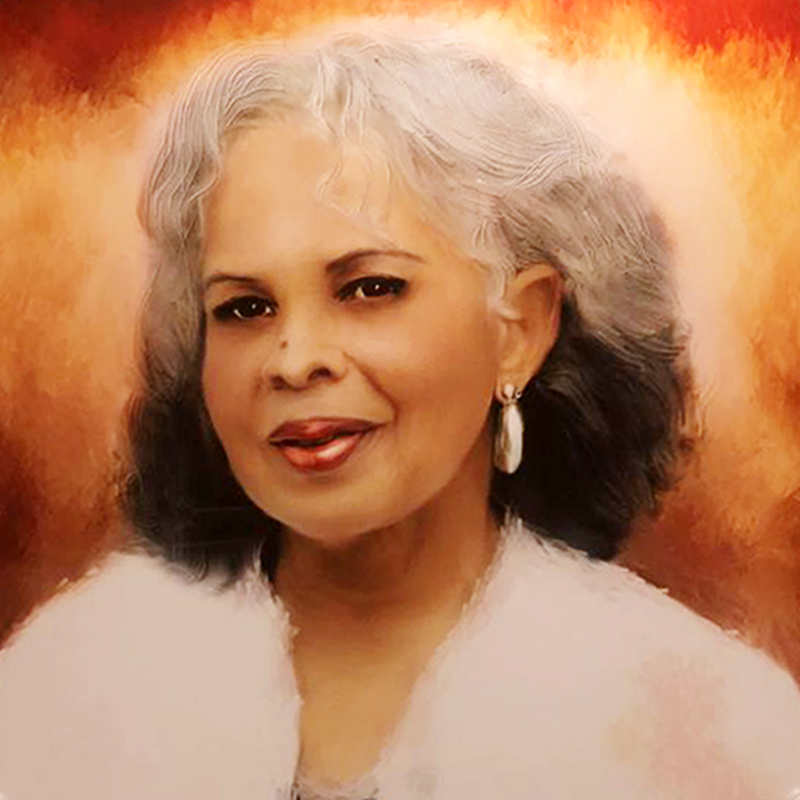 Fine Art-Painterly
Fine art-painterly style is the process of creating art with a traditional, painterly finish. We use a digital painting technique to create this style similar to the earlier century old traditional styles. This process requires a little more tender-loving care and time to achieve, however this beautiful style is the closest to painting directly on traditional canvas.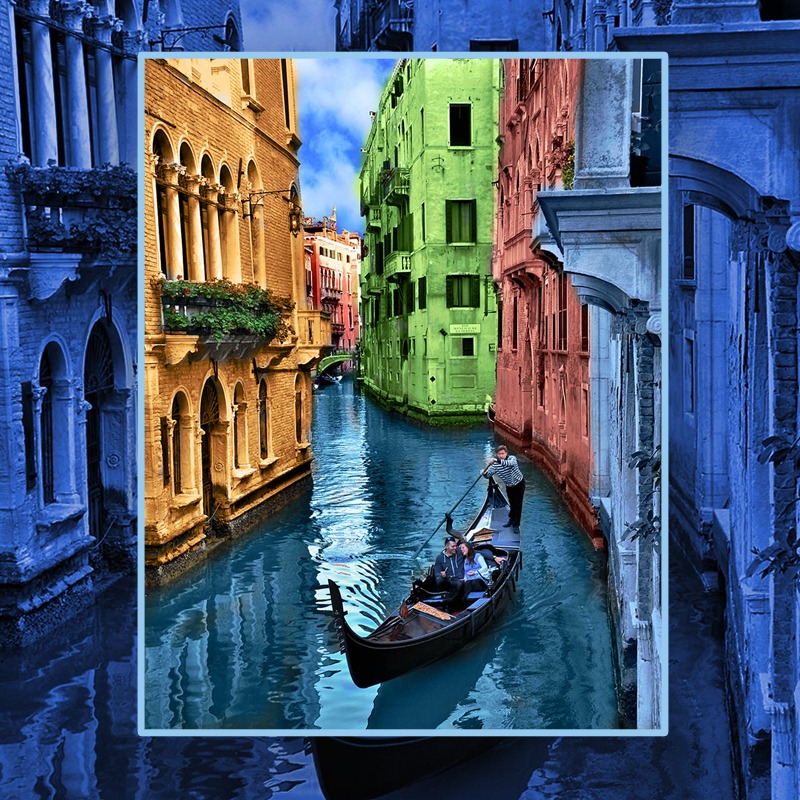 Fine Art-Realism
Fine Art-Realism Style is our modern or more photographic style of art, where we enhance the photo with several services such as light painting, color enhancement, photo contrast and retouching, especially for portraits. Background removal and border designs are additional art style options that create a more artistic finish.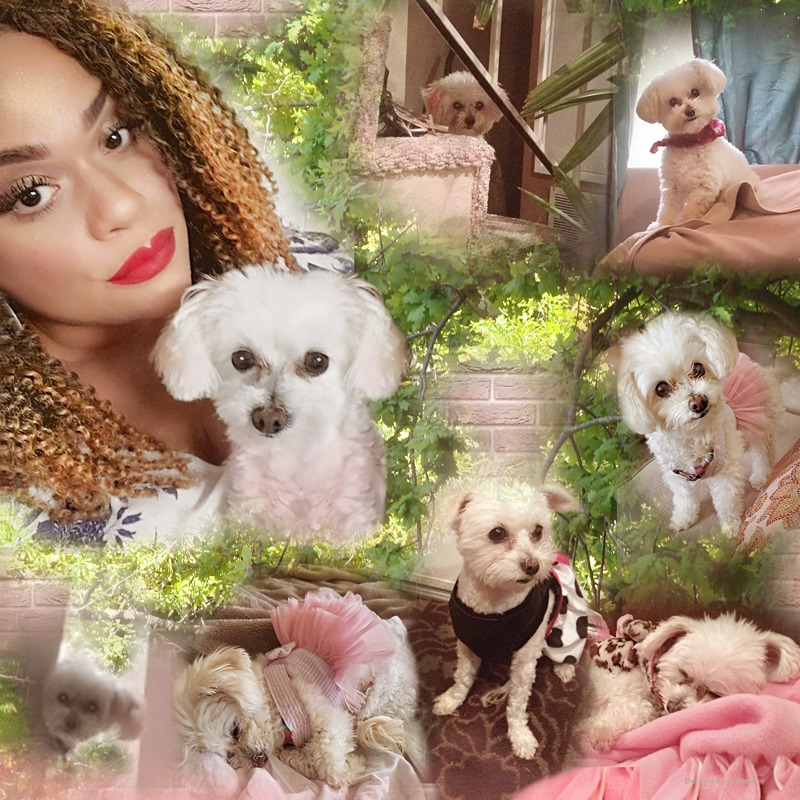 Collage/Composite Art
Collage and composite art are two different yet similar styles of art. Composite art is adding other subject matters to create one art piece, by adding or replacing a background with trees, clouds, sunsets, flowers, the moon, rivers, etc, that creates a more attractive and beautiful scenery, which can be an option for many different reasons. College art is very similar to compositing. It is the art of adding and replacing the elements such as people, animals and things.
Acrylic Art
Acrylic art as mentioned in the photo restoration category is a combination of designing several finished art pieces and mounting them on 2-3 layers of acrylic that's strategically designed to create a 3-dimensional appearance and a unique finish. With this style we focus on how artwork is mounted on the acrylic, that creates the creative acrylic art style.
Our design services better known as Graphic Design, is actually where Designs by Ardena first started and to this day we continue to offer many of the same services. We pride ourselves in offering brand design services for the products and services for individual and businesses, helping them to stand out. Read More
Logos
Your visual brand begins with your logo and can be designed as image, text only or both with an image and text.
Premium Business Cards
For business card designs, we offer premium designing with several selections of styles, medium and creativity to provide a prestigious and elegant presentation, "so that you will always be remembered".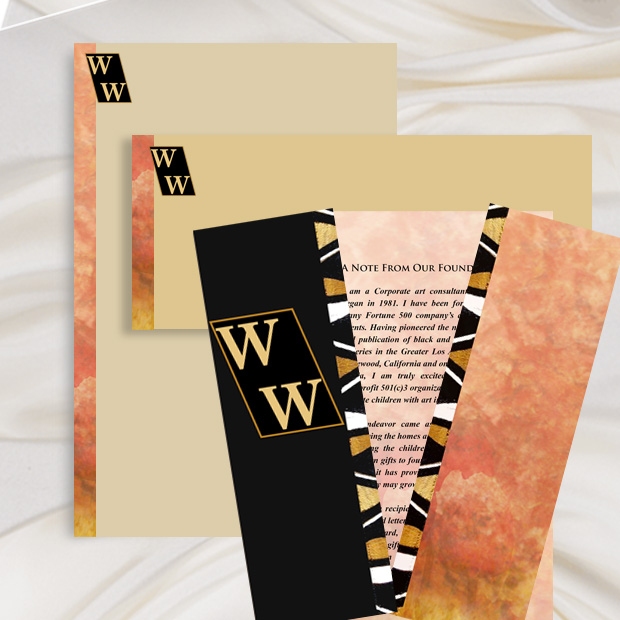 Letterhead, Envelopes, Brochures, Ads
Our business graphic design and services include letterhead and matching envelopes, designed with your logo for consistent branding. Brochures allows you the opportunity to impress your potential customers, by displaying your business with the information they need to understand your products and services. Brochures have space to include much more content than a business card, using images and content. Brochures have a space to include much more content than a business card, using images and content. Brochures should walk your potential clients through your company with ease, providing them with just enough information to draw their interest.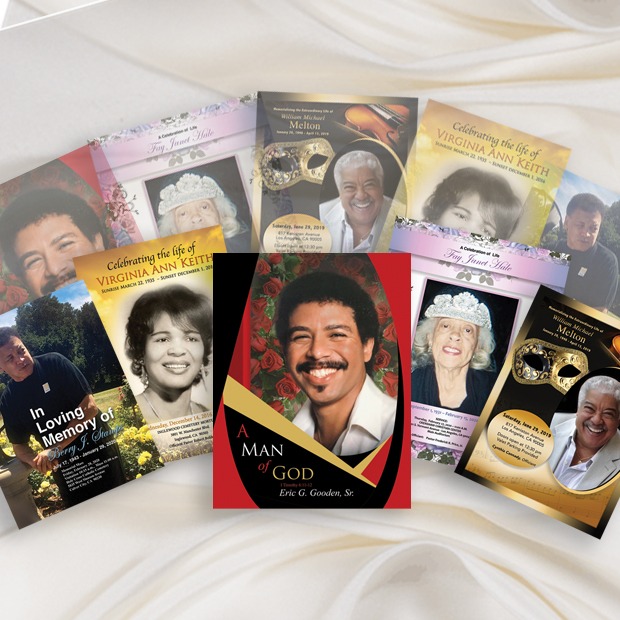 Custom Design Programs
Our custom booklets and programs are uniquely designed with a custom theme and layout using the perfect colors of your choice, to create an artistic, long-lasting and memorable souvenir keepsake.